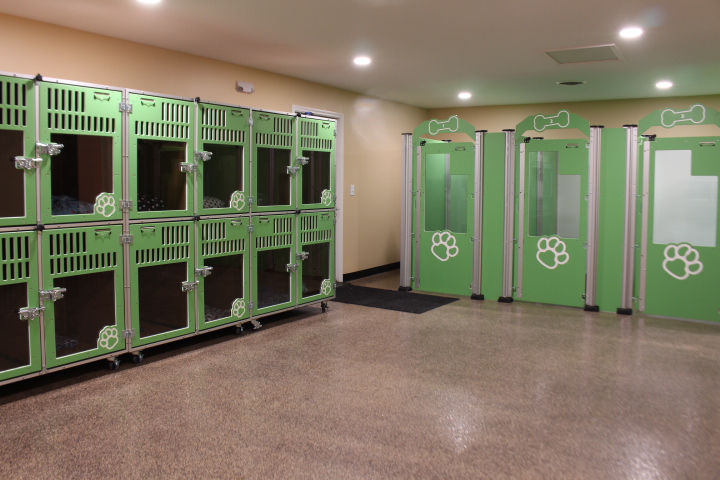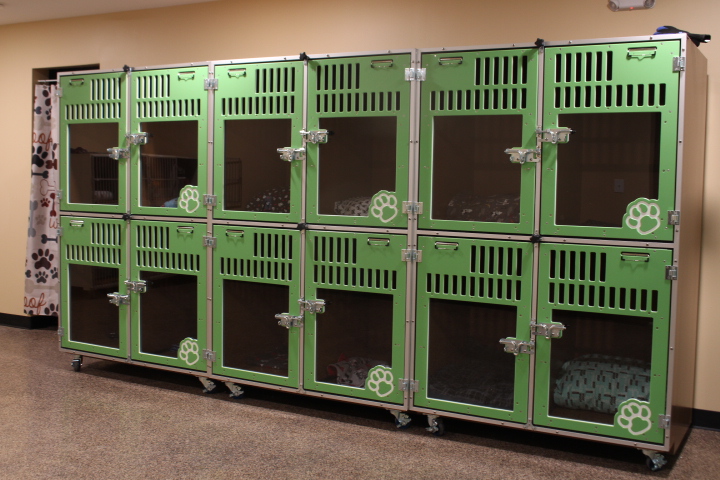 ---
Accommodations- The Fun Place To Stay!
With care customized to suit your dog's needs, our facility is perfect for the lovingly cared for pet. We also provide everything your dog or cats will need for a pleasant stay, including bedding, bowls, toys and treats.
Individual suites are housed space that is climate controlled year-round with soothing music playing in the background. Our lodging suites are spacious and airy, in a variety of sizes. Single, Double, Triple and suites are designed for larger families, friends who want to visit with each other, or those who enjoy their privacy.
Each suite is equipped with stainless steel food and water bowls that are sanitized daily, a comfortable raised bed with bedding is provided unless your pet prefers they own. During your dog's stay with us he or she is taken out by a staff member at least three times daily for potty and exercise breaks. During this time, our staff interacts with your dog, giving him or her individualized attention and monitoring for any signs of illness. We are especially careful with puppies and geriatric dogs to make certain they go out frequently for potty and stretch breaks at no extra charge. While offering a fun, safe and interactive pet boarding experience, we pride ourselves on the cleanliness of our facility.
To make it Even Easier – Take the First Step Now!
We have a two step process for our new lodging guests.
1 As our way of starting the relationship off right, we'd like to give you a free gift: Download our great article "Bad Dog or Bored Dog" to keep your dog safe and healthy – right now, for FREE!
2 Go ahead and schedule your meet and greet. This time is set aside for us to meet you and your dog and for you to meet us. We'll answer any questions you have and make it a snap to book your pet's first stay with us. You can see firsthand how our professional staff takes extra care to make your dog feel at home!
To book an appointment please call us: 517-376-6243
---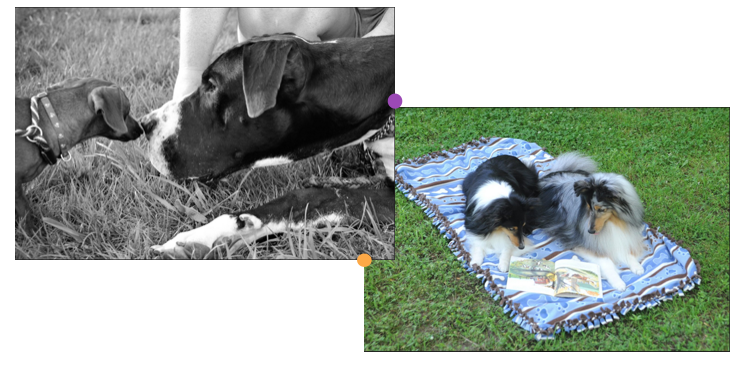 ---
Or Check Out Our Activities
---
Click here to see where your pet will have a great time with us!
Whether you're away for a few days on business or off on vacation for weeks, we're the safe and stress-free choice for Dog Boarding. Take a quick look at our activities page to learn more about the great environment your dog(s) can enjoy!
---